Eficiência da linha de produção do ângulo da imprensa hidráulica do Ironworker
Velocidade de alimentação e velocidade de perfuração são muito rápidos, melhorar significativamente a eficiência de produção. Para ângulos de 50 × 50 × 4 mm, pode processar 9 a 10 toneladas por 8 horas.
O dispositivo de ângulo de pressão, o carro de alimentação NC , o dispositivo de suporte de material e as garras de fixação são o acesso à proteção nacional de patente.
Adote o controle do módulo do PLC , servo motor na alimentação, com eficiência elevada, precisão estável da parte do trabalho
A função do programa é perfeita, já obteve a patente nacional, o programa é mais prático e mais potente.
E assim programação, pode programação manual e também pode usar o programa gerado pelo software de loft . Não consigo ler arquivos NC.1 gerados pelo software TEKLA.
Todas as marcações, puncionamento e corte em perfeição automática , todos os ângulos acabados podem ser descarregados por dispositivo de movimentação pneumático, de modo a aliviar a força de trabalho.
Unidade de marcação adota moldura fechada com boa rigidez.
Corte de lâmina única, economizar matéria-prima
Os transportadores de alimentação usam o guia linear duplo e o carro é o mais novo, melhorando a velocidade e a precisão da máquina.
A máquina é a linha de produção especial automática utilizada para marcação de aço angular, perfuração (furo circular / redondo, oval / orifício da ranhura) e cisalhamento principalmente no campo da indústria de torre de aço angular , acessórios de energia elétrica, estrutura de armazenamento e estrutura de aço indústrias de construção, etc.
Esta
máquina é composta principalmente por transportador transversal, sistema de carregamento rotativo, transportador de alimentação, transporte de alimentação CNC, unidade de perfuração, unidade de marcação, unidade de corte, transportador de descarga, bem como sistemas hidráulicos, elétricos e pneumáticos, etc.
SPECIFICAÇÕES S:
Model
TAPM1010
Functions
punching, marking, shearing
Angle size(mm)
40×40×3~100×100×10
Max. punching (dia. × thi.) (mm)
Circular holes Ф26×10 (Q345)
Oval hole 22x50mm
Punching force (kN)
1000
Marking force (kN)
630
Shearing force (kN)
1200
Max. length of blank (m)
10 or 12
Max. length of finished (m)
8
Qty. of punch on each side (piece)
3
Qty. of marking group
4
Character size (mm)
14×10×19
CNC axis
3
Shearing mode
Single blade shearing
Angle feeding speed (m/min)
80
Programming mode

Lofting software or instruction program
Overall size(mm)
25000×6500×2500
Net Weight of machine(kg)
About 14300
Working conditions:


Working environment:
Working temperature:
-10ºC ~ 40ºC
Voltage:
380V, 50Hz, 3 Phase
Fluctuation of voltage:
±10%
Air supply:
1 MPa
Processing precision (The allowable tolerance):
1.
Two adjacent hole deviation of the same group
±0.5mm
2.
Two not adjacent hole deviation of the same group
±0.7mm
3.
Hole deviation of two adjacent group
±1mm
4.
Stadia (Distance from central of hole to edge )
±0.7mm


Componentes principais:
No.
Name
Brand
Main Electric Components
1
PLC
Japan YOKOGAWA
2
Servo Motor
Japan YASKAWA
3
Servo Driver
4
Business Computer
China Lenovo
5
Photoelectric Switch
AUTONICS
6
Low-voltage electrical parts(Switches,Push button,
Breaker,Indicator light, Contactor switch and so on)
German SIEMENS
7
Proximity Switch(N.O)
AUTONICS
8
Proximity Switch(N.C)
AUTONICS
9
Power Supply
China Aerospace
Main Hydraulic Components
1
Hydraulic Valves
Italy ATOS
2
Vane Pump
America DENISON
Main Mechanical Components
1
Linear Slide
HIWIN
2
Ball Screw
HIWIN
Main Pneumatic Components
1
Punching Unit
Padding Block Cylinder
Japan SMC or AirTAC
2
Magnetic Switch
Japan SMC or AirTAC
Se qualquer modelo de peça for atualizado ou alterado, prometemos usar a mesma peça de nível de qualidade para substituí-lo.
Cada mudança será baseada na forma escrita, que é acordada por cada parte.
Lista de peças de reposição do T
APM
1010
:
No.
Name
Material
Qty.
Remark
1
Punch head
T10A
1 set
Including installed in machine
2
Cavity die
T10A
1 set
Including installed in machine
3
Upper blade
9CrSi
2
Including installed in machine
4
Nether blade
9CrSi
3
Including installed in machine
5
Punching mould
ZG45
5
Including installed in machine
6
Punch head pole
T10A
5
Including installed in machine
7
Punching screw nut
40Cr
5
Including installed in machine
8
Upper claw
T10A
2
Including installed in machine
9
Nether claw
T10A
2
Including installed in machine
10
Character box
T10A
5
Including installed in machine
11
Character(numbers+letters)
TAPM1010.5-12
2 sets
Including installed in machine
12
Proximity switch
Normal open
1
AUTONICS
13
Proximity switch
Normal close
1
AUTONICS
14
Photoelectric switch
1
AUTONICS
15
O ring + Combination pad
1set
16
Inner hexagon spanner
1 set
17
300mm adjustable spanner
1
18
150mm Screwdriver (- /+)
2
19
Spanner for punch head
1
Manufacturer made
20
Spanner for double nipple
2
Manufacturer made
21
Standby paint
1 pail
22
Operation Manual
2 sets
Os perfuradores e morre que nós fornecemos apenas para testar o uso da máquina, se você exige diâmetros diferentes, os pls ordenam independentemente.
Lista de embalagem do TAPM 1010 :
| | | | |
| --- | --- | --- | --- |
| No. | Name & Specification | Qty. | Remark |
| | Main machine | 1 | |
| | Hydraulic pressure station | 1 | |
| | Electric cabinet | 1 | |
| | Operation cabinet | 1 | |
| | Blank material rack | 4 pcs | |
| | Overturn loading rack | 4 pcs | |
| | Infeed NC carriage | 1 | |
| | Loading conveyor | 14m | |
| | Unloading conveyor | 12m | |
| 10 | Spare parts | 1 box | Refer to Spare parts list |
| 11 | Spare part list | 1 set | |
| 12 | Operation Manual | 2 sets | |
| 13 | Attachment drawing | 2 sets | |
| 14 | Certificates | 1 set | |
| 15 | Packing list | 1 set | |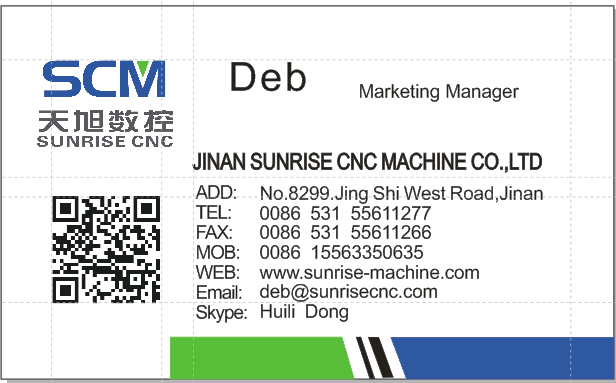 Grupo de Produto : Máquina de perfuração > Máquina de perfuração angular